Kerzner Completes Debt Restructuring
Luxury resort operator Kerzner International Hotels Limited, the company that built Atlantis resorts in the Bahamas and Dubai, has completed its US$145m debt restructuring.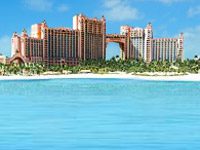 The Bahamas-based company, which sold its stake in Atlantis in Dubai last year, said the move will significantly reduce interest costs and allow it to reinvest in new projects.
"With substantially less debt and with access to additional cash, we can continue to focus on our growth plans to develop new experiences around the world," Alan Leibman, CEO of Kerzner International, said in an emailed statement.

atlantis, financial, hotels