Man Badly Beaten In Turks and Caicos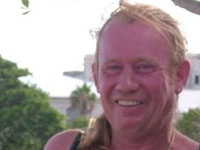 Harry Krahn, a 56-year-old Canadian man working for a construction company in the Turks and Caicos Islands, was brutally beaten a few days ago, and now his family and friends are looking for answers.
A family friend says Krahn was randomly attacked and taken to the Bahamas to receive medical attention. He was badly injured and underwent brain surgery on Sunday.
Krahn's sister, Winnipegger Erna Dueck, is flying there tonight to be with her brother, says her sister-in-law Annie Dueck.
Annie says she has known Krahn for more than 40 years, and the whole family is shaken by the attack.
The Turks and Caicos Islands lie southeast of the Bahamas.
By CTV News

abuse, construction, Turks and Caicos Islands