Sex-Scandal Policeman's Acquittal Upheld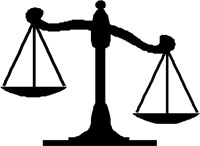 Police sergeant Juan Pratt, son of former Deputy Prime Minister Cynthia 'Mother' Pratt, said he is relieved to be able to move on now that the Court of Appeal has dismissed the Crown's challenge of his acquittal on two sexual assault charges.
In May 2007, 43-year-old Pratt was accused of having unlawful sex with two girls, ages 14 and 15, at his home.
Mr Pratt denied the allegations saying he took the girls to the bowling alley and gave them $20, then went home and fell asleep and the girls came into his room and into his bed.
The Crown's appeal was dismissed and the acquittal upheld.
An article in The Tribune reported that the ruling was read by Justice Stanley John, who at the conclusion, noted that conviction was not the only option open to the magistrate.
Justice Abdulai Conteh agreed and added that allowing the Crown's appeal would be second guessing the magistrate.
Justice Christopher Blackman said: "I am of the opinion that the decision of the magistrate was unreasonable and cannot be supported having regard to the evidence."

court, crime, law, police