Baha Mar Confirms Immigration Dilemma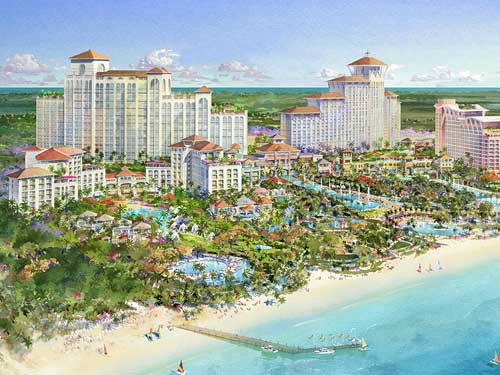 Following shock and public scrutiny over an Immigration raid at Atlantis earlier this week, Baha Mar confirms that it had its own Immigration predicament when five senior engineers at the Sheraton were questioned and detained by officials on their lunch break.
Robert "Sandy" Sands, senior vice-president of external and governmental affairs for Baha Mar, confirmed the incident, which happened on Wednesday, April 24, 2013.
"They approached a number of our expatriate staff at one of our hotels, the Sheraton, during the lunch period," he told The Tribune. "But we were able to satisfy the officers – who were respectful, I want to make that very clear – that we had the necessary paperwork that was in process and approvals etcetera from the Immigration Department.
The officials intercepted the staff in public view, during working hours. But officials agreed to move the conversation to a private area, where the matter was resolved.
"Five were in fact detained, temporarily," Sands said, "and upon documentation that we provided were released."
Those five engineers are of American and English nationalities.

Baha Mar, gestapo, immigration, unnecessary