Bahamas: Further Erosion of Human Rights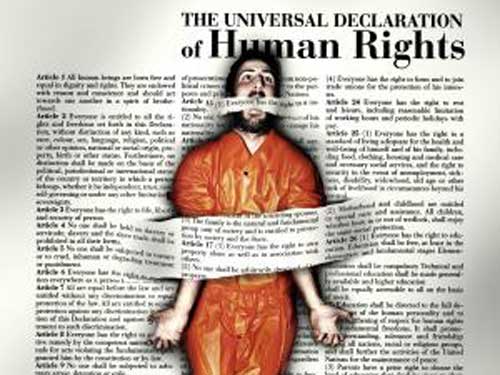 According to a recently released human rights report from the US State Department, police brutality, a dysfunctional judicial system, length trial delays, extended pretrial detention, and witness intimidation are the most serious human rights issues facing the Bahamas.
Among other human rights issues: poor detention conditions, political corruption, violence and discrimination against women, sexual abuse of children, and discrimination based on ethnic descent, sexual orientation, or HIV status.
In this most recent report regarding human rights, the US State Department acknowledged that the government took action against abusive police officers, although there have been many reports of fatal shootings and questionable deaths of suspects while in police custody.
"Bystanders at some shootings claimed that police were too quick to use their firearms and, in some instances, declared that police officers were unprofessional and in need of additional training," the report said.
The State Department's report also cites the unsolved 2011 murder of a gay man, while pointing out that the Bahamas offers no protection against discrimination for lesbian, gay, bisexual, and transgender (LGBT) persons.
According to the report, members of the Bahamian LGBT community believe that the murder of photographer Sharvado Simmons in 2011 occurred at the hands of a group of men seeking retribution for a previous incident where Simmons solicited and deceived one of the men by dressing "in drag."
The report further stated that societal discrimination against gay men and lesbians occurred, with some persons reporting job and housing discrimination based upon sexual orientation.
Although same-sex sexual activity between consenting adults is legal, no domestic legislation addresses the human rights concerns of lesbian, LGBT persons and the 2006 Constitutional Review Commission found that sexual orientation did not deserve protection against discrimination.
Violence against women continues to be a "serious, widespread" problem in the Bahamas. Last year, the police reported that 464 domestic violence cases were registered, representing the highest recorded number in he previous three years.
According to The Small Arms Survey – an independent research project located at the Graduate Institute of International and Development Studies in Geneva, Switzerland – The Bahamas is among several third-world countries that have a very high level of lethal violence against women – six women per 100,000 of the female population. According to the survey, firearms play a major role in these deaths.
"Many women report having been threatened with a firearm before they fall victim to a (murder). Firearms in the home similarly represent an increased risk to women as they are more likely to be used to threaten and inflict harm on family members than to protect the home from intruders.
The report also reveals that while rape is illegal, the law does not protect against spousal rape, except if the couple is separating, in the process of divorce, or if there is a restraining order in place.
The maximum penalty for an initial rape conviction is seven years, while the maximum for subsequent rape convictions is life imprisonment. However, the points out that on average, the maximum conviction was 14 years. Survivors reported 97 rapes during the year compared with 107 in 2011 – when authorities initiated only 40 prosecutions for rape.

corruption, discrimination, human rights, Paradise Lost, rape, sexual abuse, violence