'Black Swan' Emergency Exercise in Freeport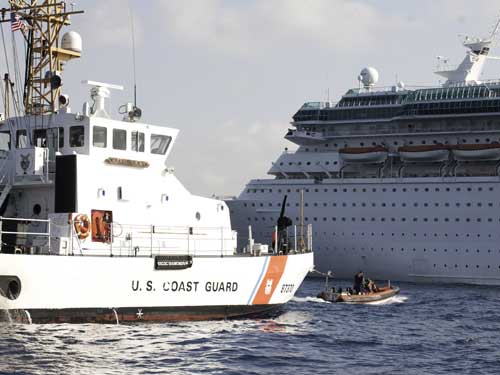 The National Emergency Management Agency (NEMA) teamed up with the U.S. Coast Guard and the cruise line industry to conduct emergency management exercises in Freeport, Grand Bahama on April 2, 2013.
Dubbed "Black Swan," these joint offshore emergency exercises test and evaluate safety procedures at sea.
For more information about the Black Swan exercise, please contact the Joint Information Center at (242) 688-8545.
By Bahamas Information Services

Coast Guard, emergency exercise, freeport