Caribbean Examines US Finance Laws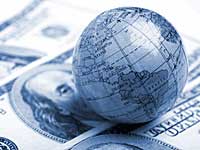 The Bahamas will host a one-day Regional Foreign Accounts Tax Compliance Act (FATCA) workshop next week as Caribbean countries seek to comply with new regulations outlined by the United States. Financial Services Minister L. Ryan Pinder said that the workshop is being facilitated by the United States Treasury and Internal Revenue Services (IRS).
An invitation to attend the workshop has been extended to all Cariforum (Caribbean Forum) governments, as well as other regional governments not within Cariforum, including the relevant regulatory and central government agencies. "We are also pleased to announce that the workshop will also be open to the private sector and that the workshop will feature presentations by United States Treasury officials from the International Tax Council and the Internal Revenue Service," Pinder told a news conference.
Pinder said FATCA was signed into US law in 2010, through the US Hiring Incentives to Restore Employment Act and has the effect of designating financial institutions around the world, which receive US payments or deal with US clients as "Foreign Financial Institutions" (FFI's).
Pinder, who led a local delegation to Washington last month for a meeting with officials from the US Department of Treasury and the Internal Revenue Service to discuss FATCA, said: "We highlighted that The Bahamas has been and is a trusted partner in the global process to responsibly improve tax information exchange and that our two nations have had a working tax information exchange agreement (TIEA) in place for well over ten years.
"We discussed with our US counterparts some of the concerns of The Bahamas with respect to FATCA both from a policy standpoint and based on the discussions with industry. We also presented the options we felt could alleviate these concerns." Pinder said that it was at that meeting that The Bahamas suggested that a workshop for the region would be beneficial to assist with better understanding the US legislation.
By Reuters

FATCA, finance, workshop