Filipinos Seek Clarity On Work Permit Rules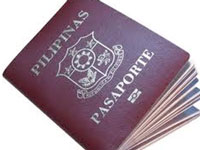 The president of Overseas Filipino Workers International Bahamas (OFWIB) Dr. Leo Ignacio said his members are "alarmed" over the government's new work permit policy and want a clear cut guideline on how the new rules will be implemented.
Ignacio, who represents more than 200 active members, made an impassioned plea on behalf of the more than 1,000 Filipinos who live and work in The Bahamas.
"A lot of Filipinos whose family is depending on them back in the Philippines, they do consider this as very serious but of course respect whatever decision the government [makes] to protect of course the interest of our people here.
"But what we do want is maybe a clear policy, a guideline on how this new work permit policy is going to be implemented so that in the event that this goes on full force we will be able to prepare ahead of time; we will be able to prepare for any eventuality."
Ignacio, who has worked in Princess Margaret Hospital's (PMH) Accident and Emergency section for the past 18 years, said the Filipino community has made significant contributions to The Bahamas' society and economy.
"We are hoping that they will consider this when they do implement this policy," he said.

immigration