First Ever LPGA Event At Ocean Club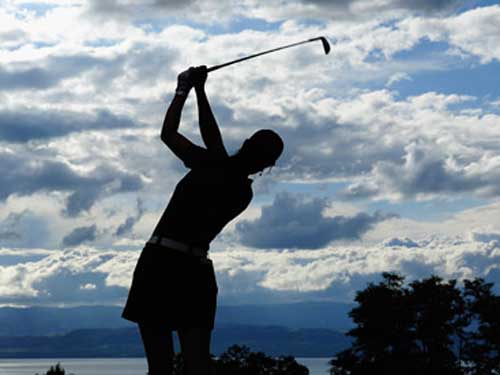 The LPGA is expected to make its first-ever official appearance in the Bahamas next month with the Pure Silk-Bahamas LPGA Classic.
The full-field, standard eligibility tournament is slated for May 23-26 and will include four tournament rounds with 72 holes of stroke play, a $1.3 million purse and coverage on the Golf Channel, the LPGA's cable home, and the LPGA's international television partners across the globe.
The tournament will be played at the Ocean Club Golf Course on Paradise Island and the Ministry of Tourism has jumped onboard as one of the banner sponsors.
The tournament comes off the heels of "Big Break Atlantis" – a reality show on the Golf Channel that challenged 12 women to travel to the Bahamas to face the toughest golf competition of their lives. The show was the highest rating Big Break in 15 seasons and gained international exposure for the Ocean Club Golf Course as well as the Bahamas.
Michelle Wilshire, vice president of special events at Atlantis, said despite never hosting a LPGA tournament before, shows like the Big Break Atlantis and the hosting the Michael Jordan Tournament for years has prepared the resort for the upcoming classic.
She also said an event of this magnitude not only reinforces the message of sports tourism, but also gives the Bahamas an opportunity to once again show off its beauty to the world.
"It is important to know, the Bahamas will be showcased four days in a row on the Golf Channel. We are to tape on Thursday and Friday and we are live on Saturday and Sunday afternoon. It is fantastic exposure and a pure example of what sports tourism can do for the Bahamas," Ms Wilshire said.
"It says a lot for how good we are as a destination at what we do here. These major television partners, these major corporate partners like the LPGA put massive trust in us. They are not going to come to a destination, put their reputation on the line, if they are not confident it is going to be a massive success, and the LPGA is very invested in this event. They want to make it the banner event on the tour. Obviously tourism has done such an amazing job and we are just thrilled to be a part of it. This is going to be a great sporting event."
The tournament is at no cost to locals and Ms Wilshire is encouraging Bahamians to come out and show support, not only to the golfers but also the Bahamian vendors.
By Renaldo Dorsett
Tribune Sports Reporter

LPGA, Ocean Club