Philippine Embassy Seeks To Safeguard Jobs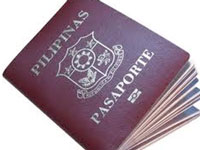 The Philippine government is asking authorities in the Bahamas to let Filipinos there keep their jobs for the time being amid a new labor policy transferring jobs held by foreigners to locals to ease unemployment.
Philippine embassy officials in Washington early this month conveyed Manila's request to authorities in the Commonwealth of the Bahamas during a visit to the capital, Nassau, as over 1,000 Filipinos there stand to lose their jobs as a result of the so-called Bahamianization.
Consul General Ariel Penaranda, who headed the labor delegation that also included Labor Attache Luzviminda Padilla, said the Filipinos in Bahamas work as housekeepers, cooks, hotel employees and medical workers.
The imminent layoff of Filipino workers comes amid ongoing efforts by Saudi Arabia government to rid thousands of illegal foreigners working in the Kingdom, including hundreds of Filipinos.
The Bahamas consists of more than 700 islands, cays and islets in the Atlantic Ocean, north of Cuba and southeast of Florida. It became an independent British Commonwealth realm in 1973 and retained Queen Elizabeth II as monarch.

foreigners, immigration, jobs