Colton James Acoustic Concert at BBC Tournament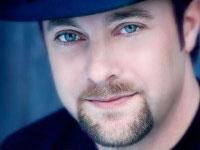 Country music artist Colton James, the 'Saltwater Cowboy,' is performing an acoustic concert Wednesday, May 29th during the Treasure Cay leg of the Bahamas Billfish Championship. Through his music, Colton promotes the responsible enjoyment of our oceans. Colton James is a fisherman. He is as passionate about enjoying the ocean as he is about protecting it, sharing it and learning about it. During the Treasure Cay Championship, Colton will be an angler aboard the 63 Bertram Sharkbait.
Colton's country roots run deep and were developed at a young age. What started as a truck ride to the fishing hole became a lifestyle. Over the years, Colton has perfected his songwriting and guitar playing skills resulting in opening for Toby Keith, Mark Chestnut, Chris Cagle, Joe Nichols, the Dixie Chicks, Lonestar, Keith Anderson, and Trick Pony. Colton has several albums and videos devoted to the ocean including the recently released Save it for the Kids.
The Colton James Acoustic Concert takes place at 8:00 PM, May 29th at Treasure Cay's Coco Beach Bar The concert is open to the public and is being sponsored by Bank of America and Bertram Yacht. There is no charge for admission.
For the very latest tournament information, results, overall standings or to register for any of the remaining tournaments, visit our website at www.bahamasbillfish.com. Or contact the Bahamas Billfish Championship at 866-920-5577 or e-mail: info@bahamasbillfish.com. Be sure to download the new BBC App for your Android or Apple device.
Search 'Bahamas Billfish Championship' in the Google Play Store or App Store.
Submitted by Jennifer Dudas

celebrities, fishing, music, sports, tournament