NIB Audit Cost The Bahamas $861,000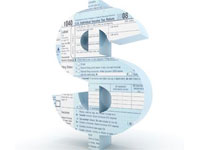 After the conclusion of a lengthy forensic investigation into the operations of the National Insurance Board, government contracted auditors Grant Thornton Bahamas have determined that the total cost of their work is valued at $861,000.
And although the probe was expensive to conclude, NIB Minister Shane Gibson believes that officials have been given insight into the extent to which the Board's systems were manipulated.
He spoke to reporters after both audit reports, covering allegations that suspended NIB Director Algernon Cargill and fired Chairman Gregory Moss levied against each other last year, were finally tabled in the House of Assembly.

insurance