Rape Case Against Baseball Star Belongs in Bahamas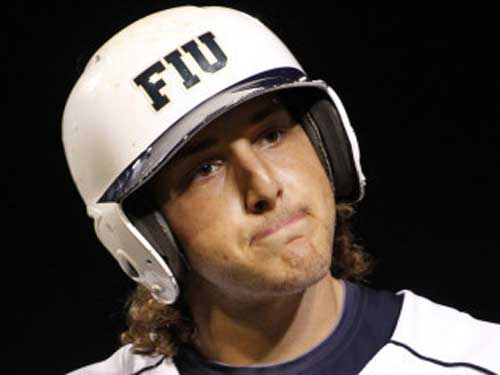 The woman who accused college baseball star Garrett Wittels of rape three years ago will have to go to the Bahamas if she wants to pursue a civil lawsuit against him, according to a ruling filed in a Fort Lauderdale federal court on Thursday.
U.S. District Judge James I. Cohn dismissed the case on grounds that the Bahamas would be a more convenient place to hold the trial. Cohn pointed out that key witnesses such as police officers and medical personnel all live and work in the Bahamas and could not be compelled to travel to Florida to testify.
The case in question stems from an alleged rape — for which Wittels and two of his friends, who were then in their early 20s, were acquitted — following a night of drinking and gambling at the Atlantis Resort on Paradise Island in the Bahamas in December 2010.
At the time, Wittels, a Florida International University baseball star, held the second-longest hitting streak in college baseball history at 56 games.
Laura Montgomery, who was four months shy of her 18th birthday, filed a civil lawsuit the following year, alleging that the hotel was negligent in serving her alcohol when she was still a minor and that her drinking subsequently led to her being raped in the hotel room where Wittels and his friends were staying during a trip to celebrate another friend's 21st birthday.
Judge Cohn signed the order Wednesday that dismissed without prejudice the civil case against Jonathan Oberti, Robert Rothschild and Wittels, as well as the hotel's parent company, Island Hotel Company Limited. It remains unclear whether Montgomery will appeal that ruling or proceed with the case in the Bahamas.
"Hopefully, this is the final nail in the coffin," said lawyer Richard Sharpstein, who represents the three men. While he suspects the case is now closed, there is a chance it could be revived. "They have three choices," Sharpstein says, "finally end this charade, appeal to the 11th Circuit, or file a case in the Bahamas. We vote for number one."
Montgomery's attorney, Bruce Udolf, could not be reached for comment Thursday.
By Siobhan Morrissey
The Miami Herald

college baseball, lawsuit, sexual assault