U.S. Dollar War Chest At 'Critical Level'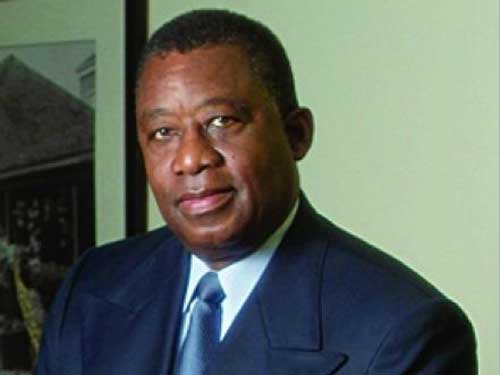 The Bahamas is looking to borrow more money from abroad to beef up U.S. dollar reserves that have continued to follow a "downward trajectory".
In an extensive interview with Guardian Business, Moody's said that the falling level of reserves has been a "worry" and point of concern. Generally speaking, U.S. reserves keep the Bahamian dollar peg alive and support the major gap between the country's imports and exports.
In other words, if you don't have U.S. dollars at the Central Bank backing Bahamian dollars, people begin to lose faith in the exchange rate.
Edward Al-Hussainy, assistant vice president and analyst at Moody's, told Guardian Business that these reserves are often replenished by foreign direct investment (FDI). But if FDI cannot be sustained at a particular level, the government must find other ways of raising the capital.
"One of the ways is by borrowing abroad, so I think we'll see more external borrowing in the future," he said. "The Bahamas must keep a massive war chest of reserves that is equal to a large fraction of the money in circulation. It's critical The Bahamas keeps that going."
James Smith, a former state minister of finance and advisor to the government, agreed that external borrowing is a likely strategy in the near term.
"What happens is, even though you are borrowing locally, you are running down reserve. We are importing everything we consume," he explained. "Until you have that growth, it has to be generated by tourism expenditure, followed by FDI projects."
The former governor of the Central Bank said that U.S. dollar reserves should generally cover around 16 or 17 weeks of imports. He noted that 12 weeks is often considered the minimum.
"And now we are approaching that critical level," he said.
The assessment comes just days before the Christie administration is due to present its Budget Communication in the House of Assembly.
Although foreign borrowing appears to be on the rise, Al-Hussainy said that domestic borrowing should still comprise the lion's share.
Domestic debt is often a good thing in case there is a catastrophic event and the U.S. dollar peg is lost. That way, The Bahamas is not at risk of defaulting on external debt.
Domestic debt remains fairly inexpensive in The Bahamas, chiefly because banks have large deposits. Most financial institutions have become increasingly picky or stopped lending to companies and individuals since the onset of the financial crisis.
"Banks are sitting on piles of cash; all they can do with it is invest in government securities," Al-Hussainy told Guardian Business. "Banks are bidding down the interest rate, so its cheap for government in the broader economy. It also means, however, that there isn't a lot of money available for other lending. Banks don't want to take any risks."
By Jeffrey Todd
Guardian Business Editor

federal reserves, finance, money, U.S. dollar