US Beach Soccer Team Wins FIFA Qualifier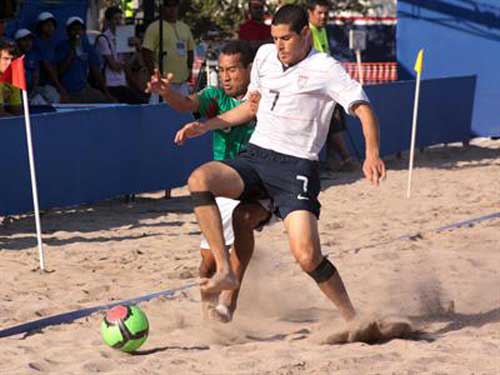 The US National Beach Soccer Team went undefeated, taking home the title of the FIFA beach soccer world cup qualifiers in the Bahamas for the first time in history.
The team qualifies for the 2013 FIFA beach soccer World Cup, held in Papeete, Tahiti September 18-28.
This is the 4th time in history that the United States has even qualified to be in the game. This sport is highly competitive and is physically grueling. The sport itself is being considered for the next Olympic Games held in 2016.
By Mike Wille
San Diego 6

FIFA