Bahamas Could Land New Bowl Games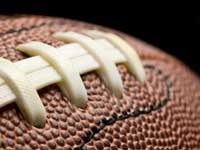 Seeking to give their bowl-eligible teams chances to play, college football's smaller conferences are exploring avenues to create additional bowl games next season, according to an ESPN.com report.
The impetus comes from the Power Five conferences preference to play each other in bowl games, leaving the smaller conferences shut out.
Up to nine locations are being considered to begin bowl games in 2014, sources told ESPN.com: Miami, Orlando, Little Rock, Ark.; Boca Raton, Fla.; Montgomery, Ala.; Los Angeles; Ireland; Dubai and either Toronto or Nassau, Bahamas.
Any new bowls created in 2014 would be to accommodate smaller conferences — American Athletic Conference, Conference USA, Mid-American, Mountain West and Sun Belt — and will coincide with the expiration of the NCAA's moratorium to add new bowls.
The current four-year bowl cycle ends after the 2013 season. A six-year bowl cycle begins in 2014. This year's lineup included 35 bowls; 16 that feature matchups of teams from Power Five leagues (ACC, Big Ten, Big 12, SEC and Pac-12).
By The Sports Xchange

bowl games, college football