Ferguson: Stats Don't Reflect Level Of Violence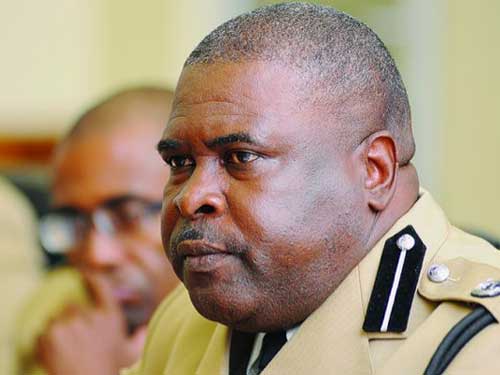 A senior policeman has admitted that murder and attempted murder statistics do not give an accurate portrayal of the level of personal violence.
Assistant Commissioner Anthony Ferguson, who oversees criminal investigations, said the crime statistics are not representative of all the shootings and stabbings that occur in the country.
Statistics released by the organization last month for the period January 1 to May 27, showed reductions in violent crimes compared to the same period last year. The numbers reflected declines in murders — 56 (2012) and 49 (2013), and attempted murders — 10 (2012) and four (2013).
Asked why the statistics did not reflect other serious personal injury crimes such as causing grievous bodily harm and possession of a firearm with intent to endanger life, Ferguson replied, "You'd have a whole litany, a listing of harms."
According to Ferguson, there is little distinction in the Penal Code between causing grievous bodily harm, possession of a firearm with intent to endanger life and attempted murder.
However, Ferguson denied that police were attempting to downplay the level of violence by filing alternative charges.
He said, "Who's counting? They're just charges. All of those are harm. Even murder is harm, in actuality that's only a charge."
Back in 2006, police filed charges of causing grievous bodily harm against a man who allegedly set his wife afire, although attending physicians said she had slim chances of survival. The charges were upgraded to murder when she died two months later.
Ferguson said the statistics only showed the number of people who were charged with attempted murder.
Superintendent Clayton Fernander, who was shot in the hand in April, was among those attempted murder victims.
However, Ferguson said, Constable Philippian Brown who was struck over the head at Potter's cay Dock in a separate incident on the same night, was the victim of causing harm, although he was hospitalized longer than Fernander.
Ferguson said he did not have statistics for the shootings and stabbings that occurred in the country.
By Artesia Davis
Guardian Senior Reporter

crime, police, stats, violence