BTC May Have Cellular Rival By End of 2014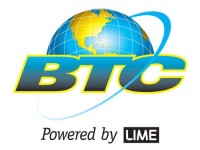 The Bahamas Telecommunications Company's (BTC) majority owner is "not anticipating" any extension to its existing monopoly, and is preparing to go head-to-head with a rival cellular competitor before end-2014.
Tony Rice, Cable & Wireless Communications (CWC) chief executive, told an analysts' conference call that it was making good progress with BTC's restructuring, and pledged: "We'll be ready for competition whenever it comes."
Mr Rice, who is also BTC's chairman, made no specific reference to Prime Minister Perry Christie's recent musings that CWC was seeking to 'trade off' its 51 per cent majority ownership for an extension of the cellular monopoly beyond the April 2014 expiry.
BTC's cellular monopoly has been vital to its financial performance, this market having accounted for two-thirds of its $340-$350 million annual revenues pre-privatisation.
However, Mr Rice's prognosis that a second cellular operator will be active in the Bahamian communications market before the end of 2014 is good news for consumers.
They should benefit from the increased choice and competition, via reduced prices and better products and services.
The April 2014 monopoly expiry will allow the Government to start what is likely to be a competitive bid/auction process for a second cellular licence to operate in the Bahamas.
Many believe it will take a year to determine the winner, and another year for that operator to build out a network, meaning true competition would only arrive in 2016. But Mr Rice's comments indicate CWC believes BTC will be facing a rival two years before that.
Two obvious contenders for that second cellular licence are Digicel, which has been chomping at the bit to enter the Bahamian communications market for more than a decade. This nation is the only Caribbean territory in which it does not operate.

BTC, telecommunications