Keod Smith Gets Bail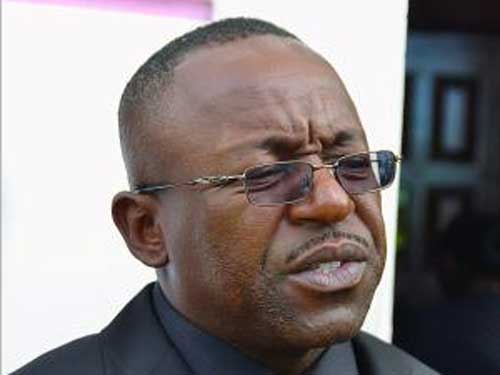 Former MP Keod Smith was granted bail after he was charged in the magistrate's court with assault, threats of harm and causing damage.
Smith pleaded not guilty when he appeared before Acting Chief Magistrate Joyann Ferguson-Pratt.
It is alleged that on April 25, Smith assaulted Fred Smith, QC, at the Clifton Heritage site on Western
Road.
He is charged with threatening Fred Smith on the same day.
Keod Smith is further accused of causing damage to a 2012 Nissan Versa. The damage is valued at $881, according to police.
Prosecutor Donald Bannister did not object to bail, asserting that Smith is a prominent figure.
Ferguson-Pratt noted that the prosecution's lack of
an objection to bail means that it is satisfied that Smith is not a flight risk. She awarded bail in the sum of $1,500 on his own recognizance.
The matter was adjourned until November 20 at 11 a.m.
Following the arraignment, Smith's attorney, Derek Ryan, said preparations to prove his client's innocence already began.
"The next step is that the trial will start," Ryan said. "Witnesses will be called by the prosecution. You have to understand that there is a presumption of innocence on the part of my client. The prosecution brought him here and they have to prove their case.
My client stands ready to vigorously defend those accusations."
Keod Smith said he will not let the court matter interfere with his efforts to ensure that the Clifton Heritage remains in the hands of the Bahamian people.
"Like I said before, I am not altering my course," he told reporters outside court. "I'm not retreating. I'm not backing down. I'm going all the way to ensure that those who need to be exposed at Clifton Heritage, that they are exposed.
"Nothing has changed. That is something that is important to me. I am prepared to put everything on the line."
Earlier this week, Smith referred to the charges as "bogus".
By Krystel Rolle
Guardian Staff Reporter

Clifton Bays, Neod Smith, Nygard vs. Bacon, Save the Bays