Legal Shenanigans Delay Murder Trial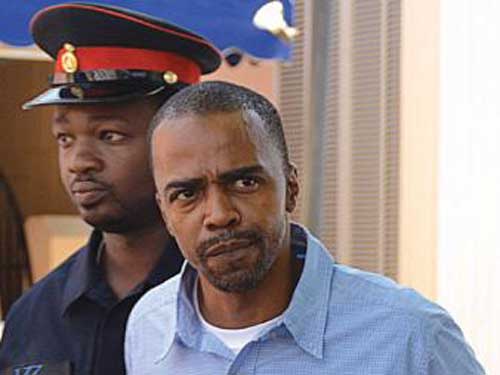 The trial of a man accused of the murder of an 11-year-old boy who went missing was adjourned due to his lawyer's illness.
Kofhe Goodman, 38, is on trial for the murder of Marco Archer, whose family last saw him alive when he left home to visit a neighborhood store on September 23, 2011.
Police found a child's decomposing body in bushes behind the condominium complex where Goodman lived on September 28.
They also found clothing similar to those that Marco's mother said he was wearing when she last saw him. The clothes were found in a garbage bag in front of the complex, according to evidence.
Geoffrey Farquharson, who represents Goodman, said he could not proceed with the case because of sinus congestion.
He also complained that Goodman had not eaten at the prison for three days.
Farquharson had previously claimed that officials at the prison had refused to accept food from Goodman's relatives and he had been denied access to the commissary.
However, prison officials produced a log of the items received for Goodman and purchased by him to dispute this claim.
Presiding Justice Bernard Turner adjourned the trial to Monday over objections from Garvin Gaskin, the deputy director of public prosecutions.
By Artesia Davis
Guardian Senior Reporter

corruption, guilty as hell, injustice, Kofhe Goodman, murder trial