Humane Society Hosts Adopt-A-Thon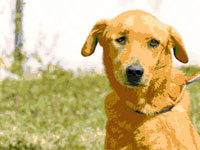 The Bahamas Humane Society will be holding its first-ever Adopt-A-Thon on Friday, September 6th and Saturday, September 7th, 2013.  The adoption hours for those two days will be 11 a.m. to 8 p.m.  We have over 300 animals available for adoption and are looking to find homes for as many as we can on those two days.
The adoption fee for dogs, cats, puppies, kittens, and small animals will be $10.  All adopters will receive a coupon for a free spay/neuter for another animal.
How can you help?
1. Spread the word!  Forward this email to as many people as you think may be interested.  Print out the attached flyers and hang them at your place of work, residence, shopping areas, anywhere!  Check out the event at Facebook, share it with friends and invite them.   Tell your friends, family, co-workers, acquaintances and any strangers you may meet!
2. Adopt!  I know many of you receiving this have pets already.  Can you add one more to your household?
3. Volunteer!  We are looking for people to help volunteer on the two days of the Adopt-A-Thon, walking dogs, showing off cats, helping with paperwork, answering phones.  If you have a couple of hours, please come down and help out. Can you make sandwiches or munchies to help feed our volunteers?  Please let me know!
4. Donate!  As you can imagine, with over 300 animals, we are going through a lot of pet food and kitty litter.  It also costs to keep the staff paid, the buildings maintained, the water running, and the electricity and phones on. If you would donate $10 or more, that would go a long way to helping us keep our doors open and services running.  We would greatly appreciate your support.
Did you know?  Along with our dogs and puppies, cats and kittens for adoption, we also have five hamsters, five rabbits, a few ducks and chickens, as well as two ponies.
We look forward to seeing you at the Adopt-A-Thon on Sept. 6th and 7th!
Don't forget!  The Summer Fun Photography Contest deadline is September 13th.  Get your entries in soon!  There are some fabulous prizes to be won.  The winners will be announced on September 27th at NPCC, Blake Road, at 6:30 p.m.  Join us there to see if you win!  Thank you to those who have already sent in their entries.

animals, community, family, God, society