No One Attends AIDS Workshop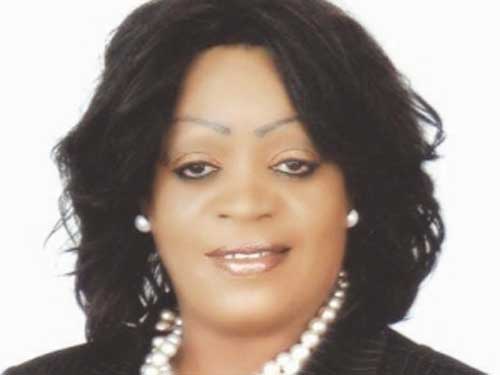 Despite the efforts executed by the Red Rose Ball Committee in conjunction with the U.S. Embassy, attempts to educate the Haitian community regarding the deadly disease known as AIDS was unsuccessful over the weekend after no one showed up for the informative workshop.
Empty seats at the one-day seminar's site in the Mary, Star of the Sea Catholic School's auditorium spoke volumes to the organizers of the event, who soon learned that another approach may need to be taken to target the community.
Chairman of the Red Rose Ball Committee, Odette Knowles spoke out on the disappointing turn out.
"We really did not anticipate a no-show from persons, but based on the information received last evening about something that happened in the community of the creole speaking areas, we felt like it was going to be a no show today, but we still came prepared as we were previously prepared to host this function and we wanted it to reach the masses of the Haitian community.
"We just want to educate them about HIV and AIDS, with the sponsorship from the United States Embassy in Nassau, they put a lot into trying to get everything together within the Haitian community to make sure they are educated about HIV and AIDS," she said.
Knowles went on to say, "We are very disappointed that we would have done all of this work and for something to deter us from not really following through with it.  Since this has happened, we have gathered together and came up with a few plans that we will still go ahead and try to follow through and make sure the information gets out to those
communities."
Also in attendance was Louby Georges out of Nassau who served as a liason within the Haitian community who noted that he does his part in promoting awareness of the deadly disease.
"It is a grave disappointment but nonetheless this is a fight that must go on and we are prepared to fight this battle.  I am based in Nassau and my organization is Jaspora Media Group and we are doing our part through media to raise awareness within the Haitian community," he said.
"I think some may dub it to be a negative turn out, but it was a positive thing.  Maybe this is not just one way to address the issue.  We think now maybe we will have to go to these people instead of them coming to us if that would be more effective for them," Georges continued.
Speaking out on the fear of the police and several other government agencies within the Haitian community was Dr. Sarrette of The Firm, whose function is geared toward immigration issues.
"I think the information is vital and extremely important that we take every cause of measure that we can take. I'm appealing to the government, Fred Mitchell and ACP Emerick Seymour to meet with us and to see how we can be given a time to reach these individuals.  Also, how we can make it so that they are not afraid of the presence of the ministry of Foreign Affairs, Immigration and the Police," he said.
"The outcome here today simply says that there is a problem because if we are offering information and education on AIDS, HIV and the prevention, that information is like we were handing out cash.  I don't want it to be misunderstood that we are targeting the Haitian community to say that Haitians have AIDS.  We are targeting the Haitian community in their language and the same thing we have done within the Bahamian community," Sarrette concluded.
By Ashley Penn
Freeport News Reporter