REACH Summer Camp Empowers Autistic Kids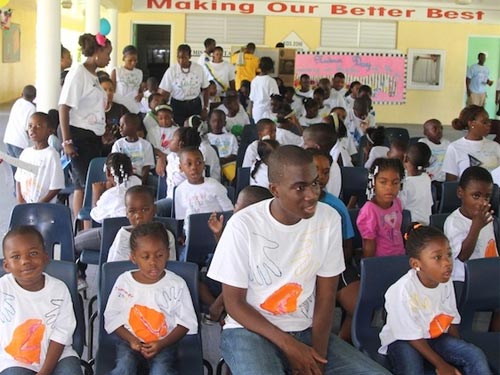 Many of us have fond memories of summer camp – the memorable experiences and friendships formed often create stories that are told and retold for a lifetime. Thanks to the autism awareness non-profit organization, REACH, and its summer camp jointly run with the Department of Education, 75 kids and family members affected by autism were given the opportunity to form such lifelong memories and bonds for four weeks at the 13th annual REACH summer camp.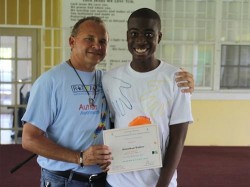 "We are very pleased with the turnout at this year's summer camp," says successful realtor and REACH president, Mario Carey, whose teenage son has Asperger's syndrome, a high-functioning form of autism.
"Despite the difficulty we had in gathering funds for this year's camp, hopes remained high even when funds were low. Fortunately, the camp turned out to be a resounding success and I can only attribute that success to the dedication of the volunteers, donors, teachers, parents and students who came together to make this year's camp possible. This year, for the first time ever we've had a former camp attendee, Jonathan Gaitor, who grew up with us over the past 13 years and has now returned to give his time as a worker at the summer camp and serve as an inspiration for others who are living with autism."
"Over the years we have formed a close relationship with many of our participants and, as a father and active member of the autism awareness and education movement, I believe that nothing is more fulfilling than knowing that you played even a small part in helping a child to grow and flourish as a person."
Hosted at the Garvin Tynes Primary School , the camp staffed by seven trained teachers, eight teacher's aides and five assistants allowed young members of the autism community to attend along with their non-autistic siblings in an environment that encouraged them to be themselves, fully embraced by those around them. Ages of camp attendees ranged from three and a half years old to 20 with about 70% of the students living with an Autism Spectrum Disorder (ASD) or some other special need.
This year's theme was, "It's My Bahamas Too" – a theme reminding those in attendance of their full inclusion and ability to contribute to The Bahamas while they participated in activities including cooking, arts and craft, swimming, dancing, academics and even shopping.
Consistent with the camp's theme, students were taken on a field trip tour around the island to view the many historical sites.
"The campers thoroughly enjoyed themselves. They looked forward to coming to school each day and did not leave the summer programme without learning something new about their country.  I dare say that this year's theme, 'It's My Bahamas Too,' was most fitting due to the country's 40th independence and I hope that next year's theme will be even more exciting," says programme coordinator and special education teacher, Teri-Gaye Vassell.
Characterized by impaired social interaction and communication, autism is one of the most common neurological disorders found in The Bahamas and around the world with one child in 88 diagnosed with the disorder. The REACH organization has made it its mission to promote autism awareness and education in The Bahamas for the past 15 years, providing free services and resources for children and families affected by this condition that predominately affects males.
Diane Phillips and Associates
CAPTION: REACH President, Mario Carey (left), presents Junior Worker and former camp attendee, Jonathan Gaitor, with his certificate of participation in REACH's 13th annual summer camp held for four weeks at the Gavin Tynes Primary School.
CAPTION: Excited REACH summer camp attendees and workers prepare for the closing ceremony held at the Gavin Tynes Primary school.

community, family, health, youth