Two More Women Raped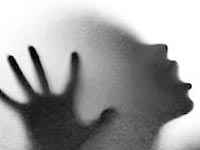 A woman claims to have been attacked and raped by an acquaintance she had been having a casual conversation with when a power outage occurred.
The 27-year-old victim was in the park around midnight in Elizabeth Estates with a man she knew from the neighbourhood.
When the power occurred the man became very aggressive. When she refused his advances he punched her several times in the face and dragged her onto a nearby bleacher at the park and raped her.
The victim began screaming and the suspect fled when people approached.
Police are also investigating the rape of a 20-year-old female tourist on Paradise Island. A 26-year-old American man is in custody assisting police.
According to reports the woman was swimming in a pool when she was sexually assaulted by the suspect, a man staying at the same hotel.

crime, tourist, women