Why Isn't Trevorvano In Moscow?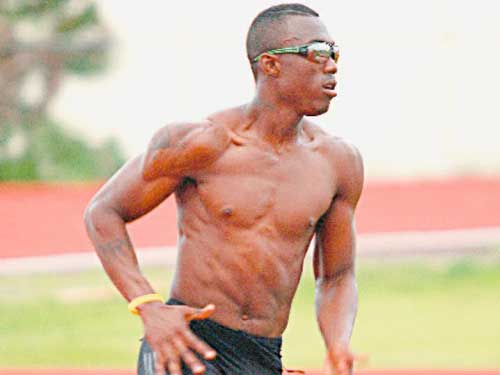 Sprinter Trevorvano Mackey has denied allegations, neither confirmed nor denied by the Bahamas Association of Athletic Associations, about a positive drug test at the National Championships in Grand Bahama being the reason for his absence in Moscow.
Responding to a news article asking the question: 'Moscow: Where Is Trevorvano?', Mackey had this to say: "I am not at the World Championships because there was an issue and I have to respond to it. I will update the press at a later time."
Having originally been named to the team, Mackey never arrived and when questioned about it, the BAAA's president Mike Sands nor team manager Ralf McKinney wanted to confirm or deny the rumors.
Head coach George Cleare had this to say: "Trevorvano Mackey is dealing with something and he will not be competing here. I haven't been briefed as yet, so I can't really speak to it," Cleare said.
"I am still waiting on some official information from the federation."
The BAAA have still not provided an official statement on Mackey's absence from the team.
Bernard Newbold, who is former BAAA statistician, is serving as Mackey's representative and will release a statement as soon as they speak with the Bahamas Anti-Doping Commission (BADC), which is responsible for all doping control in the country.
By Brent Stubbs
The Tribune Senior Sports Reporter