14 More Cubans Picked Up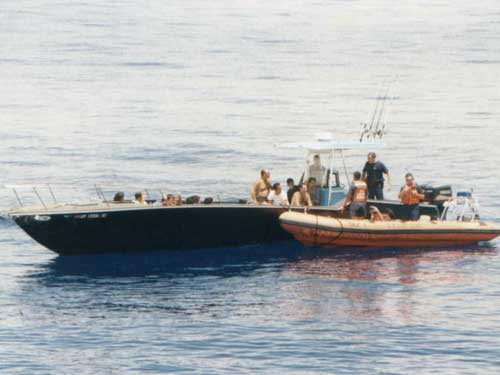 Fourteen Cuban migrants were found in waters off Bimini, according to the Royal Bahamas Defence Force.
The defence force said the 13 men and one woman were found 35 nautical miles southeast of Bimini onboard a 20-foot makeshift vessel around 3 p.m.
Defence force marines intercepted the boat and discovered the migrants. The group was found in good health and was later transported and placed in the custody of immigration officials in Freeport, Grand Bahama.
Last month, six Cuban men were found in waters off Cay Sal Bank.
The men were briefly detained by the U.S. Coast Guard and were later turned over to Bahamian authorities.
A group of Cubans was recently repatriated, another group was sent to Panama and at least two Cubans were permitted to travel to the United States.
The latest apprehension of Cuban migrants comes as the government is investigating the alleged abuse of Cuban detainees at the Carmichael Road Detention Centre.
The claims have sparked a firestorm, fueling protests in Miami and creating bitter divisions between the government and opposition on the issue.
Minister of National Security Dr. Bernard Nottage told reporters last week the government would make an announcement early this week with regard to the release of the report into the allegations.
By: Travis Cartwright-Carroll
Guardian Staff Reporter