Bahamasair Chairman: Airline 'Significantly' Overstaffed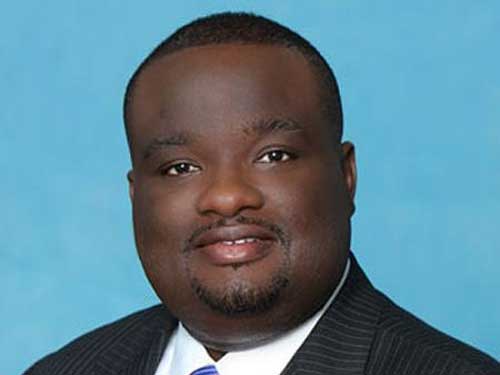 Aviation stakeholders are applauding suggestions that the government may privatize the national airline, pointing to millions of dollars in subsidies, overstaffing and undercutting of other local airlines.
Bahamasair's Chairman Valentine Grimes noted that the government spends in excess of $20 million annually to operate the national airline, which he suggested is overstaffed by at least 100 employees.
Meanwhile, CEO of SkyBahamas Randy Butler urged the need for a "strategic plan" for the airline.
"We have to put Bahamasair in a position where it's no longer a financial burden on the country. Therefore, I support the government's decision to find a solution to this problem," said Grimes.
"Bahamasair has larger aircraft. As a result, their expenses are by and large higher than other airlines. This makes it very difficult for the airline to compete, so the government has to come to grips with that particular scenario and make some definitive decisions."
Grimes said the national airline is "significantly" overstaffed with more than 600 employees, which also poses a threat to its profitability.
"We, along with management, are continuing our efforts to cut costs wherever possible. Unfortunately, Bahamasair is overstaffed, and we have to deal with it. Bahamasair has more than 600 employees in a situation where we probably only need just over 500," he said.
While it is still too early to project the airline's value for prospective buyers, the airline's chairman said Bahamasair needs to focus on international rather than domestic routes because other local carriers like Western Air and SkyBahamas have been doing a "great job" in providing service into Nassau and the Family Islands.
"The selling value is in the fact that it is a national airline and therefore has certain opportunities to get more routes, whereas with a private airline you have more difficulty in getting those routes. So the value really would be in its ability to have routes between various countries and The Bahamas," according to Grimes.
Butler told Guardian Business that he is "100 percent in support of privatizing Bahamasair".
"As it stands, it's in an unfair situation because they can sell a ticket for any price because they are subsidized. Other businesses can't do that," the airline executive said.
"I think we need to get the government out of that business and put people in that know how to run the business. Even within Bahamasair, you have a number of people that know how to do that, so you can bring people who are in the industry that would not only bring resources but bring the knowledge that we all could gain from.
"Before Bahamasair can have the right equipment, structure and mandate, we need to make sure that there is a clear vision and strategic plan in place. The Ministry of Tourism has reported a loss of 50,000 airline seats due to the lack of traffic to the Family Islands. I think Bahamasair plays an important role in providing affordable transportation from the U.S. to Freeport and The Bahamas overall."
On Sunday, Prime Minister Perry Christie suggested his focus may soon move to significant reform of Bahamasair, an airline that has cost the state more than $500 million since its creation in 1973.
During an induction ceremony for the Progressive Liberal Party's Women's Branch at the party's headquarters, Christie lamented the financial strain Bahamasair has placed on public finances.
By: Scieska Adderley
Guardian Business Reporter