Defence Force Needs Reminder On Human Rights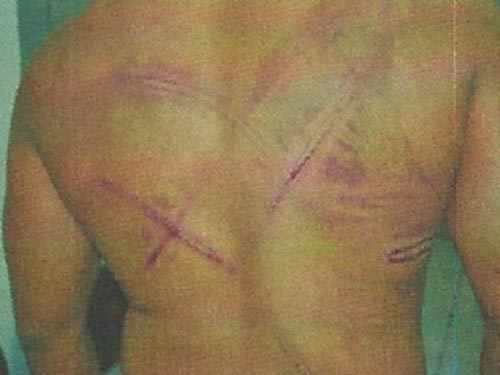 Minister of National Security Dr. Bernard Nottage said it would be good to remind defence force personnel of their obligation to respect human rights.
But he suggested that they are already trained in this regard.
His comment came amid the ongoing controversy surrounding alleged abuse of Cuban detainees at the Carmichael Road Detention Centre.
Nottage said that in some instances the defence force has already began the process of bolstering training practices for marines.
A defence force report into the alleged abuses at the facility recommends that the standard operating procedures of the facility be reviewed and restructured, and that Royal Bahamas Defence Force (RBDF) personnel take mandatory training courses in detainee and refugee handling.
In the report obtained by The Nassau Guardian, one marine admitted that Cuban detainees were severely beaten at the detention center for almost two hours after they attempted to escape in May.
One detainee even appeared to have temporarily lost consciousness as a result of the abuse, according to the marine interviewed as part of the initial investigation into the incident.
The marine reported that detainees were sprayed with pepper spray in their eyes and wounds after the beatings.
They were then beaten some more, according to the marine.
Bowe said the officers in question are on active duty but have been transferred out of the center until the investigation is finished.
The initial report – completed by the force's senior intelligence officer on July 19 – recommends that all marines alleged to be involved in this matter be placed on suspension pending the results of the investigation.
While the preliminary report is completed, the matter remains under investigation. Foreign Affairs Minister Fred Mitchell said the final report will take at least another month. However, it is unclear if the official report will be made public.

abuse, crime, Cuban Nationals, detention cent, human rights, violence