Panama Offers To Take 12 Cubans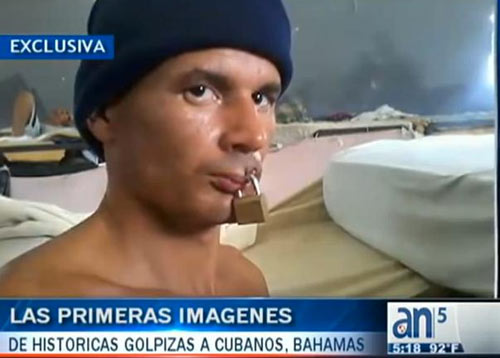 Twelve    Cuban    detainees    who    were    offered humanitarian asylum by Panama will be released to that country on Thursday, Panamanian Consul General David McGrath said
McGrath said they include three detainees at Her Majesty's Prisons and nine detainees who were released into a safe house.
"Panama has really been in the spirit from the beginning of just trying to help out on a humanitarian basis," he said.
"I had to apologize to the Bahamian authorities because they (Panamanian government) announced their offer through the press rather than through the foreign affairs channels.
"But all of that has been straightened out hopefully, and it will work out. Panama's only concern now is for the safety and well being of these people and to give them another start in life.
When contacted, Minister of Foreign Affairs and Immigration Fred Mitchell would not confirm if Panama had granted asylum to the group.
Mitchell would only confirm that 16 Cuban asylum seekers are left in the country.
The Miami-based activist group, Democracy Movement, staged protests against The Bahamas after a video aired on a Spanish language TV station in Miami purporting to show Cubans being abused by Bahamian officers.

abuse, Cuban Nationals, detention centre, violence