16-Year-Old Suspect In Rape of Young Girl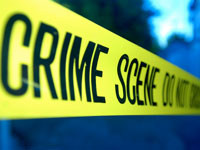 A 16-year old boy has been arrested in connection with the rape of a 13-year-old girl and "several other serious crimes", police reported over the weekend.
Police said the crimes were committed in New Providence over the past several months.
The 16-year-old was reportedly taken into custody shortly after he allegedly assaulted the girl at knifepoint at her home on Soldier Road.
According to police, a male entered the home shortly after 8 a.m. Friday. Police said the male then stole an electronic item and fled on foot.
Police were immediately notified and responding officers took the boy into custody in a nearby area. Police said he will be charged with a number of serious offenses in court early this week.
The Nassau Guardian

crime, youth