Actor Craig Robinson Gets Special Treatment in Bahamas Drug Bust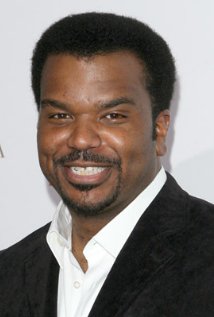 Comedian Craig Robinson was hauled before a magistrate in The Bahamas on Wednesday for drug possession.  He was arrested as he tried to leave the Bahamas and was ordered to pay a fine, authorities said.
Robinson, best known for his role as Darryl Philbin on NBC's "The Office" was stopped by Customs agents who found a small amount of marijuana and 18 ecstasy pills.
The offense carries a mandatory 4-year jail sentence in The Bahamas.  Numerous Bahamians have been jailed under the mandatory sentencing laws that were put into effect several years ago.
Robinson was let off the hook by star-struck police and a judge whose integrity is now under question.
The 41-year-old comedic actor appeared in a shorts and T-shirt and was not accompanied by a lawyer.  Normally, short pants are not allowed in Bahamian courts.  It is not clear why Mr Robinson was excused from that rule either.
Mr Robinson told the court he brought the drugs from the United States and did not know they were illegal in the Bahamas.  Apparently, ignorance of the law does not apply to celebrities in The Bahamas.
Magistrate Andrew Forbes gave Robinson  a tiny slap on the wrist by ordering Robinson to pay a $1,000 fine, instead of the mandatory 4-year jail sentence.
It was not Robinson's first brush with the law over drug possession.  In June 2008, police in Culver City, California, arrested Robinson for possessing MDMA, also known as ecstasy, and methamphetamine.  The charges were later dismissed after he completed a diversion program.
The moral of the story:  the more famous you are… the more you can get away with, thanks to selective justice, or injustice.

crime, drugs, injustice, United States