Community Leaders, Experts 'Shocked' Over Damage Potential Revealed in Bimini EIA
Mega-resort, cruise terminal report released…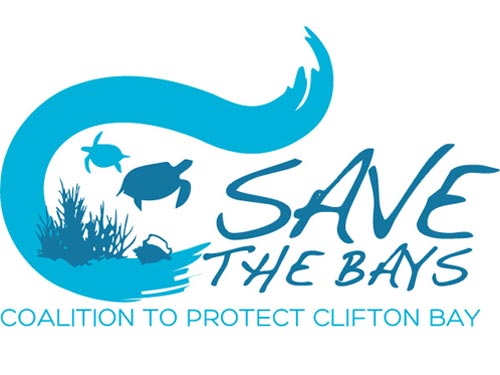 Community leaders are expressing shock and disbelief at the findings of a long-awaited Environmental Impact Assessment (EIA) for a controversial mega development on Bimini.
The 190-page document, revealed to the media last week, came after Resorts World Bimini, led by Asian Conglomerate Genting Group, had already begun work on a 1,000-foot pier for its cruise ship terminal.
Approvals for construction have also remained a point of controversy, as cabinet ministers released confusing and at times contradictory statements.
EARTHCARE, a non-profit organization founded on Grand Bahama in 1988, said the EIA's findings only confirm how successive governments continue to "tear the heart" out of Bimini by letting more than 160 acres of healthy mangrove stands be bulldozed, while a marine nursery in North Sound HAS BEEN dredged to create "cheap fill" for the developer. "Now they want to further eviscerate Bimini by taking her endangered coral reefs as well," said Gail Woon, marine biologist and the founder of EARTHCARE. "It is unnecessary and if allowed will be a complete abomination."
Joseph Darville, a director of the rapidly expanding environmental movement Save the Bays, said that the report left him "literally sick". He noted the "extraordinary hazards" associated with the project and the lack of consultation among locals on Bimini.
Both experts highlighted a number of troubling findings in the report.
Potential impacts to commercially important species "are expected to be high", according to the EIA, through the disturbance of habitats for spiny lobster, conch, grouper and other marine species. Water quality is expected to take a major hit, which would also considerably hurt the marine ecosystem.
Environment aside, the report went so far as to suggest the proposed ferry terminal is "incompatible with the existing and future and uses of the remainder of North Bimini".
Resorts World Bimini has pursued up to 1,500 visitor arrivals each day from nearby Florida once the cruise ship terminal is completed, fueling the development's hotels, casino and second-home market.
"The number of visitors intended for Bimini is also greater than that appropriate for the ecological and socioeconomic carryon capacity of Bimini Island," the report stated. "The negative impacts ecologically will be extremely high with the high pressure that will be exerted into the local natural resources." More than a dozen well-known diving sites were identified as being threatened and in close proximity to construction.
The findings of the EIA, prepared by Nassau-based Blue Engineering and including several external expert analyses, came after weeks of confusion and frustration towards government officials on the existence of a report.
Earlier this month, Romi Ferreira, a leading environmental lawyer and consultant, noted how the document "was never intended to be a secret". He demanded that the Bahamas Environment, Science & Technology Commission make the EIA public.
"As a matter of fact, one of the rules for the environmental impact assessment, rule seven, mandates that those documents be shared with stakeholders. And we are asking ourselves: what is the rush? We see developments going on, we read the newspaper that there were no permits," he said. "What is the rush? What kind of precedent are we setting?"
Ferreira is just one of many community advocates pushing for a Freedom of Information Act and an Environmental Protection Act. These pieces of legislation are seen as significant steps to ensuring responsible development for the future.
Nearly 5,000 people have signed a Save the Bays petition urging passage of these laws and the organisation's Facebook page has gained thousands of friends and fans while its Youtube posts are gaining traction. Ferreira urged the government to stay committed to public disclosure and uphold standard international practices.
By:  Diane Phillips & Associates

Bimini, corruption, environment, government, incompetence, marine