Fraudster's $8m Appeal Had 'Little Merit'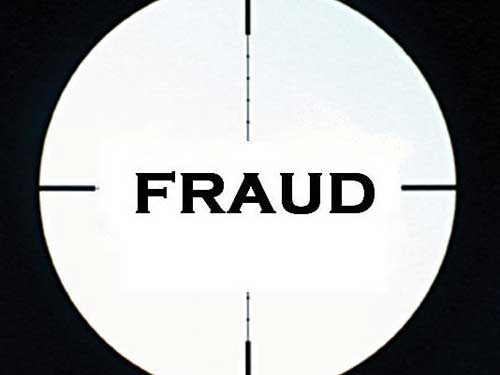 A Bahamas-based financier's legal action has been blasted for having "little merit", the Court of Appeal finding it was a 'last ditch' bid to seize more than $8 million generated by his fraudulent activities.
Appeal Court president, Justice Anita Allen, agreed with the family of FNM deputy leader, Loretta Butler-Turner, and other former clients of Derek Guise Turner that the New Zealand-born financier's 16-month delay in bringing his action was "inordinate and inexcusable".
In a written ruling handed down on Friday, the Court of Appeal found that Mr Turner's '11th hour' bid to overturn default judgments obtained against him by the Butler family, and other former Bahamas-based investment clients, appeared to be motivated by their successful defeat of a rival claim to the same assets by the US government.
Some $8.106 million had been raised by selling Mr Turner's former Paradise Island properties, Paradise Island Garden Villas A and D, Lot Number 5 Ocean Club Estates, plus Turning House at 700 East Bay Street (which is now the head office for the Davis & Co law firm).
The proceeds were placed into an interest-generating bank account, and held there until the dispute between Mr Turner's former Bahamas-based investors and the US Justice Department – over who had first claim to the $8 million-plus – was settled.
The Court of Appeal delivered its verdict in favour of Mrs Butler-Turner, her family and the other Bahamas-based investors in Mr Turner's scheme, on February 14, 2013.
Yet some four-and-a-half months later, on June 20, Mr Turner and his companies, Turning International and Turning Properties, filed a motion with the Court of Appeal seeking to overturn the original default judgments obtained against him by his former Bahamian clients.
Noting that this filing came 16 months after Justice Stephen Isaacs had rejected Mr Turner's action in the Supreme Court, the Court of Appeal backed his decision.
Finding that Mr Turner and his companies had both been served with the Bahamian investors' legal pleadings, and were aware of the Supreme Court action against them, the Court of Appeal gave their June 2013 motion short shrift.
"The intended appear appears very much to be an attempt on the part of the intended appellants to take advantage of that decision in order to, at this late date, set aside the judgments and claim the proceeds of the properties already disposed of, notwithstanding that there is on record admissions by the intended first appellant [Mr Turner] that he defrauded the intended respondents," Justice Allen wrote.
In other words, Mr Turner was attempting to recover investor monies which had allegedly been misappropriated by him to purchase the Paradise Island and Bay Street properties in the first place. He was, according to the judgment, trying to regain the proceeds of the fraud.
Justice Allen, and her fellow two judges, found that the "prospects of success on appeal" were not good for Mr Turner, given that he had effectively "admitted to defrauding" the Butler family and other Bahamas-based investors in pleading guilty to US charges of wire fraud.
"They were specifically listed as among the victims of his fraud in the plea agreement he made, and that in those circumstances they would be entitled to judgment on admissions. Therefore, it would be futile to set aside the default judgments," the Court of Appeal said of the investors' counter-arguments.
As a result, the Court of Appeal ruled: "In the circumstances we found that not only was the delay inordinate and inexcusable, but the appeal had little merit and could not overcome the inordinate and inexcusable delay in this case."
By Neil Hartnell
Tribune Business Editor