The Speaker Changes His Tune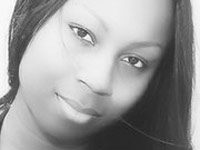 Yesterday (Wednesday) Speaker of the House Dr. Kendal Major ordered expunged from the record of Parliament, controversial comments recently made by MP Leslie Miller about a private citizen and the murder of MP Miller's son.
What is notable is that the Speaker ought to have done this from the start, but instead told the media at the time of the MP's comments that as Speaker, he determined that MP Miller did nothing wrong and broke no rules of the House.
But alas yesterday the Speaker changed his tune, and in his prepared Statement to Parliament, cited as the source material for his new ruling Erskine May – the "bible" of Parliamentary Procedure.
I must admit I had to laugh when I heard this, saying to myself 'wow, so the Speaker finally has found his way to the manual (Erskine May) he ought to have been familiar with over a year ago.
He sure couldn't find his way to this foundational resource during his botched rulings throughout the Stem Cell debate debacle in the House!'
Another day in the life of The Bahamas Parliament.
Sharon Turner
www.thereal242.com

parliament, politics