Under-Qualified Workers A Serious Concern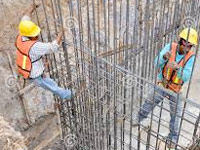 Serious concerns abound that the Bahamas will be not be able to maximise Bahamian employment at Baha Mar and Grand Bahama's Reef Village due to a lack of qualified workers and skill-gaps, the Inter-American Development Bank (IDB) has warned.
The IDB paper noted that 60 per cent of Bahamian companies stated under-qualification as the main difficulty in recruiting workers.
With the oncoming of at least 6,000 full-time local jobs (5,000 at Baha Mar, 1,000 for the Reef Village), the IDB study said: "New jobs expected to come online from two new hotel expansions have raised serious concerns that the Bahamas has neither the employment services, nor sufficient skills and training programmes, to ensure that the maximum number of these jobs are filled by Bahamian workers."
A Tribune article by Neil Hartmell read: Noting the high unemployment rates among young Bahamians (over 30 per cent) and the less educated segments of society, the IDB said this – and the national 14.7 per cent overall jobless rate – was co-existing "with a skills gap where the private sector is not able to find qualified workers in key skill areas".
The report found that 62 per cent of the Bahamian companies it surveyed had either dismissed or seen employees resign in 2010-2011.
Noting that the 'mean', or average, was for companies to see five dismissals and three resignations, the IDB study added: "The most commonly cited reason for staff dismissals was 'problems with behaviour' (65 per cent)."
"Overall, the most frequently-named difficulty was under-qualified applicants (34 per cent) followed by applicants' lack of experience (29 per cent) and applicants' lack of soft skills (28 per cent)."
Meanwhile, the latest IDB document said that with a technology framework dating to 2004, the Ministry of Labour's Job Exchange Service and Skills Bank were "unable to serve well" the needs of foreign investors and Bahamian employers.
It added, though, that the Ministry of Labour and National Insurance had "limited programme and policy experience in expanding active labour market policies".
The Christie administration, though, has also called on the IDB project to help assess the performance of its newly-launched National Training Agency (NTA) via the creation of monitoring systems.

Baha Mar, jobs