Was Due Diligence Done In New Gaming Deal?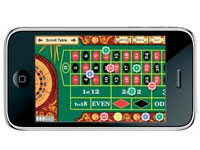 Last week, Gaming Board Chairman Andre Rollins was pictured cutting the ceremonial ribbon at Atlantis with Atlantis Managing Director George Markantonis and Cantor Gaming CEO Lee Amaitis. The ceremony was to announce that Atlantis had entered into an agreement with Cantor Gaming to provide mobile gaming and mobile sports betting at the resort.
There are several international media reports about alleged activities by/involving Mr. Amaitis that raise questions on whether the government and Gaming Board – which must perform due-diligence on all foreign investors and gaming applicants – are aware of these reported incidents.
The London-based news outlet HITC, quoting a report from Britain's Sunday Times, stated Mr. Amaitis: "was involved in a mid-1980s drug scandal. The newspaper alleges that Amaitis was arrested in 1986 when he worked for Fundamental Brokers on Wall Street. US federal investigators had cracked a drugs ring that was supplying $15m worth of cocaine a week to brokers and apparently had Amaitis on tape placing an order. It is further claimed that Amaitis was originally indicted with 50 others 'on one count of conspiracy to distribute and possess cocaine with intent to distribute.' He denied the charge. In 1987, it is alleged, he pleaded guilty as part of a plea bargain. The indictment was dismissed, but he was fined $5,000 and placed on 12 months probation."
A more recent report comes from the Wall Street Journal. In its Oct 2, 2013 report, the Wall Street Journal says: "Federal prosecutors are investigating whether the top executive at Cantor Fitzgerald LP's gambling unit participated in his company accepting illegal sports bets, according to people familiar with the matter. The potential alleged involvement of Lee Amaitis—a senior executive at the securities firm who founded Cantor Gaming nine years ago—came to light after a former executive at the unit, Michael Colbert, pleaded guilty to knowingly accepting illegal wagers. His plea was disclosed in federal court documents unsealed late last month."
Cantor Fitzgerald has since denied the Wall Street Journal's report.
Are the government and Gaming Board aware of these reports and the details behind them?
WALL STREET JOURNAL REPORT LINK
Sharon Turner
www.thereal242.com

atlantis, corruption, gambling, government