Bahamas Welcomes Foreign Direct Investments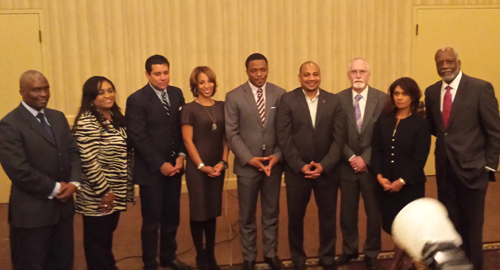 Addressing a business forum in Detroit, Michigan, on Saturday, November 16, Paulette Zonicle, Bahamas Consul General to Washington, D.C., stressed that The Bahamas welcomes foreign direct investments and specifically mentioned several areas that are "especially targeted for international investors."
Consul General Zonicle was one of several top-level diplomats from CARICOM-member countries who spoke at the Global Opportunities Forum on "Business Opportunities in the Caribbean" hosted by the Michigan Black Chamber of Commerce for the CARICOM Caucus of Ambassadors at the St. Regis Hotel.
"The Government of The Bahamas has as one of its goals encouraging and facilitating business activity," Zonicle said. "Accordingly, a compendium of legislative incentives and concessions exist for doing business in The Bahamas, not only in the tourism and hotel sector, but equally in respect to manufacturing and agricultural developments, as well as establishing timeshare facilities."
Areas she cited as targeted for international investors include: Touristic Resort; Upscale Condominium, Time Share and Second Home Development; Information and Data Processing Services; Assembly Industries; High-Tech Services; Ship Repair and Other Services; Light Manufacturing for Export; Agro-Industries; Food Processing; Mari Culture; Banking and Other Financial Services; Captive Insurance; Aircraft Services; Pharmaceutical Manufacture, and Offshore Medical Centres.
Click here to read the complete article at www.thebahamasweekly.com

business, investments, United States