CIA Secretly Collecting Data on Caribbean Money Transfers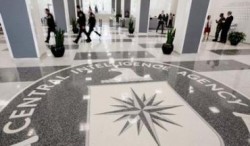 The Central Intelligence Agency (CIA) has been accused of secretly collecting bulk records of money transfers to the Caribbean and other places handled by companies like Western Union and MoneyGram.
Government officials said the transfers include transactions into and out of the United States under the same law that the Us National Security Agency (NSA) uses for its huge database of Americans' phone records.
The New York Times, quoting several current and former government officials, who spoke on the condition of anonymity because the matter is classified, said the programme is authorised by provisions in the Patriot Act and overseen by the Foreign Intelligence Surveillance Court.
"The intelligence community collects bulk data in a number of different ways under multiple authorities," one intelligence official told the paper.
Dean Boyd, a spokesman for the CIA, declined to confirm whether such a programme exists, but said that the agency conducts lawful intelligence collection aimed at foreign " not domestic" activities and that it is subject to extensive oversight.
Click here to read the complete article at www.caribbean360.com

caribbean, crime, financial, United States