French Romantic Music & Masterclass For Pianists In Nassau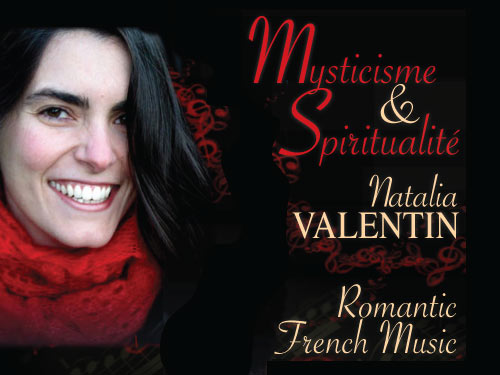 On Saturday, November 2nd, The Alliance Francaise des Bahamas welcomed Natalia Valentin, pianist from Paris to The Bahamas at a concert entitled "Mysticism and Spirituality" at St. Andrew's Kirk. The event was under the patronage of the Honorary Consul of France to The Bahamas, Mr. Dominique Lefevre, with the support of the French Embassy in Jamaica. Alliance francaise volunteers from the French and francophone community welcomed guests and mingled during the intermission over a glass of French wine.
Ms. Valentine's programme included works by Mozart, Beethoven, Mendelssohn and Chopin, but also featured Charles Valentin Alkan's works which she was promoting on her tour of the region.
Before stopping in Nassau to play for the Alliance Francaise, Natalia performed in Mexico and Venezuela.
The public was enthralled by Ms Valentin's rendition of Mendelssohn's Rondo Capriciosso, Op. 14 and the younger members of the public's eyes were glued to her hands as the danced over the keys….one spectator even made notations on her programme for this piece that said "incroyable ses mains!" (her hands are incredible!)
On Sunday evening, Natalia Valentin held a free piano masterclass for piano students at the home of H.E. Carlton Wright and Madam Audrey Dean Wright who so kindley opened their home to the Alliance and Madam Valentin. Three students, Olivia Banbury, La Kwan Bain and Vinuri Wilmalaratne, accompanied by their piano teachers Kendrick Coleby, Christy Lee and Madam Wright, as well as parents and friends played for Natalia who gave them advice on how to better render they performance.
It was evident that the advice was taken and lessons learnt because after 45 minutes with each student, those present were able to hear the difference in each of the young person's performance.
Natalia is supported by the Palazzetto Bru Zane which is the Centre for French Romantic Music and encourages talented musicians such as Ms. Valentin to promote this period of music abroad. Her programme celebrated the 200th anniversary of the birth of Charles Valentin Alkan, French pianist, and was presented in The Bahamas as a part of the Alliance' s cultural outreach programme.
The Alliance Francaise promotes French language and French and francophone culture in The Bahamas and is managed by its Director Madam Italia Watkins-Jan and Presided by Madam Felicia Mott, President ad interim.
To learn more about this non-profit cultural organisation and upcoming events, www.afbahamas.org or call them at 327-8214
Alliance Francaise des Bahamas

arts, culture, music