Lack of Transparency Prompts a Need For Disclosure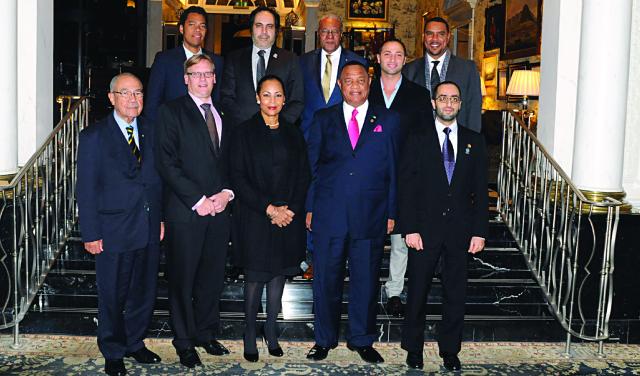 When Prime Minister Perry Christie attended a dinner meeting during his recent trip to London, he was joined by a consultant who happens to be the son of his senior policy advisor, Sir Baltron Bethel.
A group photograph later released to the media shows both Sir Baltron and his son, Leslie Bethel, along with the prime minister and a group of prospective investors who attended that meeting.
Leslie Bethel is president and CEO of Notarc Management Group, which, according to its website, is a leading management-consulting firm.
According to a May 2, 2012 press release, he was appointed chief operating officer of RAV Bahamas, partners in the multimillion-dollar Resorts World Bimini Project, which opened over the summer.
According to reports reaching us, Notarc is seeking to bring a major agriculture production investment to The Bahamas, which would involve investors out of Dubai.
The Nassau Guardian discovered that Notarc hosted the dinner attended by the prime minister at the luxury London hotel, The Savoy, last week.
Also attending the dinner were Minister of Financial Services Ryan Pinder; Bahamas High Commissioner to the UK Ed Bethel and others, including investors from the United Arab Emirates (UAE).
The obvious question raised in our minds is whether Sir Baltron, as senior policy advisor, would be involved in any way in providing advice on a project his son might be the consultant for.
Click here to read the complete article at www.thenassauguardian.com

business, corruption, financial, government