Satellite Bahamas Chiefs Accused Of 'Hiding' Evidence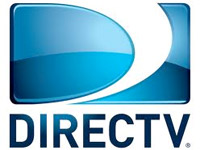 Satellite Bahamas' principals have been accused of "attempting to hide or delay the disclosure of evidence" vital to a lawsuit against them, with the US' largest programmer now alleging their spouses assisted the purported scheme to 'pirate' its signal.
DIRECTV, in a November 22 filing to oppose a protective order sought by Peter and Michael Garraway, argued that the court order sought by the duo to prevent three US banks disclosing details on their financial dealings would "deprive" it of "evidence necessary to move the case forward".
DIRECTV had issued subpoenas on Bank of America, Wells Fargo and TD Bank but, in what appears to be at least a temporary success for the Garraways, the south Florida district court ordered that the banks be told not to hand over the requested documents "until further notice".
In a bid to remove this setback, DIRECTV alleged in its latest filing: "Defendants seek to shield from discovery evidence that is directly relevant to DIRECTV's claims against them for fraudulent acquisition and re-sale of DIRECTV satellite television programming and equipment.
"More immediately, by filing their Protective Order motion, defendants are attempting to hide or delay the disclosure of evidence that goes to the heart of their denial of personal jurisdiction in [the motion] pending before this court."
Click here to read Neil Hartnell's complete article at tribune242.com

business, courts, crime, United States