Senator Bazard Presents At Regional Compliance Conference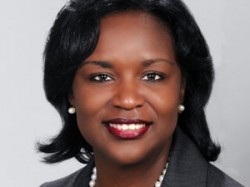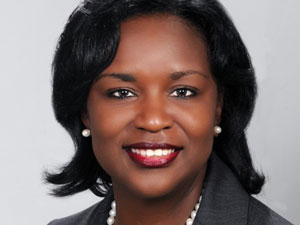 Attorney and Senator Cheryl Bazard was amongst a panel of practitioners from Antigua, Bahamas and Jamaica sharing their expertise in compliance, cybercrimes, fraud and corruption at the Caribbean Regional Compliance Association (CRCA) conference in St Maarten this week.
The two-day conference kicked off Thursday, under the theme "Compliance…The Moving Target."
The goal of the conference was to offer "best practices for managing an organization's overall anti-money laundering programme [and] tackle emerging compliance threats in the region."
Attendants also got to examine regulatory changes in a number of Caribbean jurisdictions.
CRCA delegates are typically leading operations/risk managers and money laundering reporting officers. Others who are preparing for an audit also take advantage of the opportunity to attend.
Mrs Bazard is the principal of Bazard & Co, a firm which specializes in compliance and anti-money laundering.
The firm's area of expertise also extends to corporate and family law, personal injury, civil and criminal litigation, amongst other areas.
In 1999, Mrs Bazard was the founding president of the Bahamas Association of Compliance Officers (BACO). It was a critical move which saw the sector better prepared for a stream of new legislation enacted at the beginning of the century in response to The Bahamas' blacklisting in 2000.
Mrs Bazard holds Certificates with distinction in Anti-Money laundering and Compliance from the International Compliance Association in London which partners with BACO and The University of Manchester.
A sought after speaker, Mrs Bazard took to the stage Friday with Lt. Col. Edward Croft, Office of National Drug and Money Laundering Control Policy in Antigua; and Justin Felice of the Financial Investigation Division in Jamaica.
BACO's current president Marsha Ferguson was part of a breakout session which focused on risk-based assessment.
By Precision Media

caribbean, financial