A Different Bahamas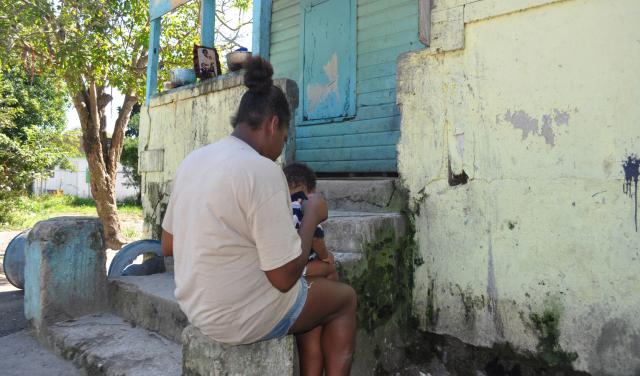 We stand in the cramped efficiency with a 36-year-old mother of five trying to understand how it is anyone could survive in here.
There is a small single bed stuffed into an even smaller enclosed area of the home.  It is next to a toilet and a tiny shower area two short steps from the kitchen.
The mother tells us that the children sleep in the bed.
I am confused.  Where is it that she sleeps?
She points to some sheets balled up at the foot of the bed.
At nighttime, she says, she spreads them on the floor in front of the bed — in front of the toilet next to the tiny shower area — and she sleeps.
The place does not seem secure.
The other night, she says, two men were at the window trying to get in.  She says she was terrified.
"I'm scared in here at nights," the woman says.
But this is the best she can do at this time, she tells us.
The woman says she has no job.
There is no Christmas tree, and she doubts the children will have anything for Christmas.
Click here to read the complete article at www.thenassauguardian.com

children, poor, society, women