BIFF Blasts Off With A Bang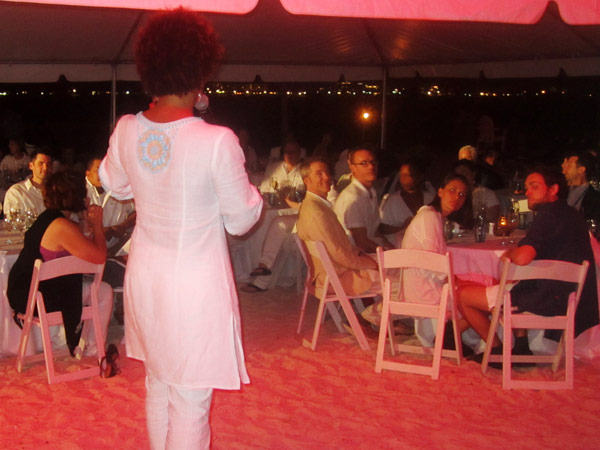 Leslie Vanderpool's Bahamas International Film Festival (BIFF) is set to blaze a trail again as it kicks off its tenth year.
BIFF officially opens on Thursday December 5th, featuring Andrew Melby's and Reggie Henderson's drama "Bahamian Son" as the Opening Film. Another Bahamian film – Travolta Cooper's documentary "The Black Moses" – will also be featured at the closing of the Festival on December 8th.
This year's festival will showcase 108 films from 32 different countries, including four features which are world premieres and all of the films are showing for the first time in the Bahamas.
During a spectacular meet and greet press conference on Wednesday evening, Ms. Vanderpool, BIFF founder & executive director, took the time to introduce each of the filmmakers who were present, mentioning several of the films by name and calling out a few of the highlights.
The press conference was hosted by Sandals Resort at Sandals Cay and featured a impressive array of food, desserts, cocktails, and even fire-dancing – which wowed the crowd.
Andrew O'Brian, chairman of the BIFF board, called Ms. Vanderpool "the heart, soul and lungs" behind the Bahamas International Film Festival, saying it is because of her passion that it has thrived over the years.
For a complete schedule of the films and to purchase tickets, visit: http://bintlfilmfest.com/the_festival

festival, films