Caribbean Identifying Ways to Reduce Teen Pregnancy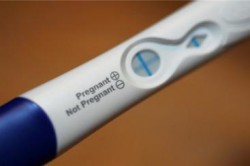 A high-level consultation was taking place here on Monday hoping to develop targeted strategic interventions that would help reduce by 50 per cent within five years, the number of adolescents in the Caribbean who give birth before their 20th birthday.
Figures released by the United Nations United Nations Population Fund (UNFPA show that an estimated 20 per cent of adolescents in the Caribbean have had at least one child by the age of 19, with a considerable percentage of adolescent girls giving birth before the age of 15.
UNFPA executive director, Dr. Babatunde Osotimehin, told the Caribbean Media Corporation (CMC) Monday that girls all over the world, particularly in the Caribbean, were having sex earlier and most have their first sexual encounter with people they knew.
Speaking to CMC ahead of the meeting, he said that many of these girls have their first sexual encounter in violent circumstances, and with men, including their fathers, stepfathers and neighbours.
"People they don't expect it to be [with]," Osotimehin said, adding that the extent of the problem varies from country to country.
Click here to read the complete article at www.caribbean360.com

caribbean, society, youth