BTC Foundation To Be Created For Bahamians
Cable &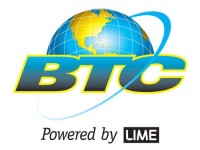 Wireless Communications (CWC) announces it has reached an agreement with the Government of The Bahamas to establish a charitable foundation dedicated to investing in projects for the benefit of Bahamians.
The new body, to be named the BTC Foundation, will be created by the Government and funded by a 2% shareholding of BTC, contributed by CWC.
The Foundation will invest in projects aimed at increasing and improving access to, and enjoyment of, telecommunications technology as well as other important civic projects.
Under the agreement, CWC will transfer 2% of its 51% shareholding to the BTC Foundation, benefitting from regular dividends from BTC.
The agreement will rebalance BTC's shareholdings, returning the majority economic interest in the Company to the Bahamian people, with the Government holding 49%, the BTC Foundation 2% and CWC 49%. CWC will maintain management and Board control of the business, and as a consequence will continue to consolidate BTC's financial results.
Phil Bentley, Chief Executive of CWC, commented:
"We are pleased to have reached an agreement with the Government to create the BTC Foundation. From the start of our partnership with the Government three years ago, we have been proud for BTC to support good causes for the Bahamian people. Establishing the BTC Foundation enables us to add significantly to the support we provide to the community."
Serena Williams

BTC, Cable and Wireless