U.S. Tourists Robbed at Gunpoint at the Beach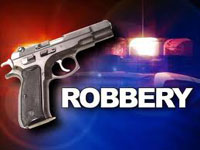 Crime against U.S. tourists continues to increase at an alarming rate in The Bahamas, with the latest incident involving two tourists who were robbed at gunpoint at a local beach in Nassau.
The incident took place in broad daylight, around 4:00pm in the afternoon.
The man and woman were at Jaws Beach in western New Providence when they were approached by two men with a weapon.  The men took a backpack containing cash and other valuables, then took the couple's rented Suzuki Swift automobile and sped off.
The U.S. government had recently issued a warning regarding the high level of crime in The Bahamas, which has higher armed robbery and murder rates than any city in the United States, except maybe Detroit.
The Bahamas also has the one of the highest rape rates in  the world.
Many travel agents around the world are recommending that their clients find other destinations to visit for their own safety.

armed robbery, crime, tourism, United States