West Rotary Club Donates to Stapledon School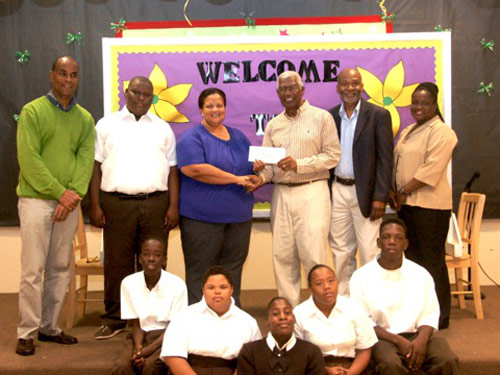 The Rotary Club of West Nassau recently made a donation to the Stapledon School for the Mentally Challenged.
The funds were raised at the Club's recent Night of Christmas Music Program on December 3rd at the Rain Forest Theatre in the Wyndham Nassau Resort & Crystal Palace Casino.
Photo from left to right: Rotarian Harry Kemp. Third from left: Principal Amanda Moncur, President Carleton Blair, Rotarian Caldwell Pratt, Guidance Counsellor Glenda Moss and students.

educational, schools, students