'After The Parade' – Junkanoo Exhibit Opens Tonight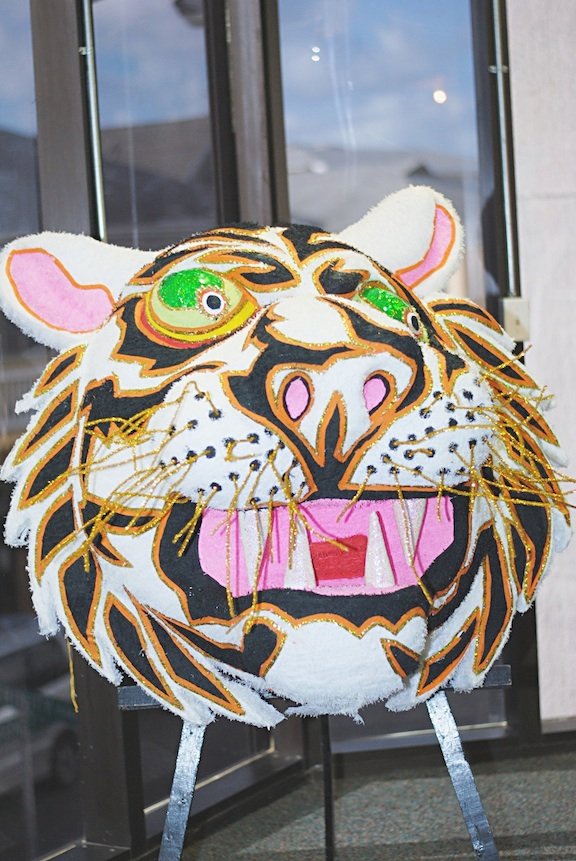 Junkanoo enthusiasts are invited to join Bahamian costume designers as they showcase their work in an exhibition at the Central Bank of the Bahamas Art Gallery.
"After The Parade" was originally scheduled to open last Thursday; however it was postponed. The wait is now over, as it will officially open tonight at 6 pm.
Nadine Seymour Munroe, Assistant Curator of the Central Bank Art Gallery, said the exhibition is taking art to a different level.
"A lot of our costumes are thrown away and they are beautiful pieces, so we are trying to take this to a different avenue to see if it will work with tourism and the commercial aspect, where you can come off the cruise ship and pick up a beautiful piece right after the parades. These pieces are beautiful and they would look great in anybody's home," said Ms Munroe.
After The Parade features works from Alexander Green, Chad Ferguson, Christine Fernander, Gary St Louis, Jason Minnis, Marco Mullings, Maurice Ames, Rico Richardson, Stacy Bullard and Thompson Toussaint.
The exhibition runs until February 28.
"John Beadle, who is familiar with just about everyone in the Junkanoo community, went to different shacks, including the Valley Boys, Saxons, One Family and others, and he picked out different pieces that the costume artists wanted to let go. Not that they didn't love it, but those pieces that were beautiful enough to share," said Ms Munroe
Ms Munroe said the exhibition is Junkanoo art at its best in terms of the art of constructing a costume.
"This is what it is all about; commercialising Junkanoo to where the artists can make a profit from it. These people spend thousands of dollars creating these costumes, and they end up in the dump. This is also an encouragement for Bahamians to get more involved," said Ms Munroe.
"People are in and out of the Central Bank everyday and they are stopping by to view the works. They love the pieces; we have had hits on Facebook and we have gotten email responses. A few of the pieces are sold already. For the people who may not get a close up look at the costumes during the Junkanoo parades, they will get a chance to look at these pieces in a closer light at the Central Bank," said Ms Munroe.
Ms Munroe believes the exhibition is very important for the development of Bahamian culture because it puts a different look on the art of Junkanoo.
"I think the most creative artists in the country are the Junkanoo artists in terms of the sculpting of costumes, making the head and shoulder pieces and the masks. This is time consuming and for some people it can be very hard because every little bead is put on by hand; it is not done by a machine. Just to look at the craft of how these costumes are made, you grow a greater appreciation for these artists out there on New Years night and on Boxing Day," said Ms Munroe.
Denrick "Top Class" Knowles of Junkanoo News Network told Tribune Arts that it is great to see the hard work of Junkanoo artists put on display.
"Most people don't get to see the fine art and the up close and in person. On Bay street you are seeing it from behind the barricades or off the bleachers so you don't really get to see the work that has been put into a piece. In a setting like this, it gives you that wow factor. I hope the community finds it appreciative and hopefully some other places and galleries follow the Central Bank and start to feature Junkanoo," said Mr Knowles.
Alesha Cadet
The Tribune

art