Aquamarine Watersports Activities Sponsors Marching Band
All Star Marching Band receives sponsorship from Aquamarine Watersports Activities to aid in the purchase of new uniforms.
Aquamarine Watersports has presented itself as an upcoming innovator in the Watersports industry. Offering services such as extreme towables, sea adventures, wakeboarding, snorkeling, harbor tours, banana boat rides and charters; they are redefining water activities in the Bahamas.
This Bahamian owned and operated company looks to not only solidify its brand but, to also give back to the Bahamian community. "I have had many successes in life and in business; we cannot seek achievement for ourselves and forget about progress and prosperity for our community. Our ambitions must be broad enough to include the aspirations and needs of others. I am more than happy to give back by contributing to the growth and development of Bahamians" stated Director of Risk and Finance George Knowles.
The Bahamas All Stars were formed by Yonell Justilien as a tool to mentor and train young talented Bahamians and give them the opportunity to attend college through music scholarships.
"The Bahamas All-Stars has been selected from among '175' bands to perform in the 2014 Macy's Thanksgiving Day Parade in New York City. This trip will be a life changing experience for our young people who do not always get the exposure needed to motivate and enhance their learning abilities. The exposure the Bahamas will receive from this event is worth investing. Our organization would like to thank Aquamarine Watersports Activities for making a donation towards outfitting our organization with a proper formal uniform for this special event" says Mr. Justilien.
He continues, "It is very important that our young people take part in this event as we explore ways in getting them to enroll in various Colleges through academic and music scholarships. There are presently forty-five members from the 'Bahamas All-Stars Marching Band' enrolled in various colleges in the U.S. and many more are enrolled at The College of The Bahamas and some others are with the armed uniform branches of the Bahamas and work force".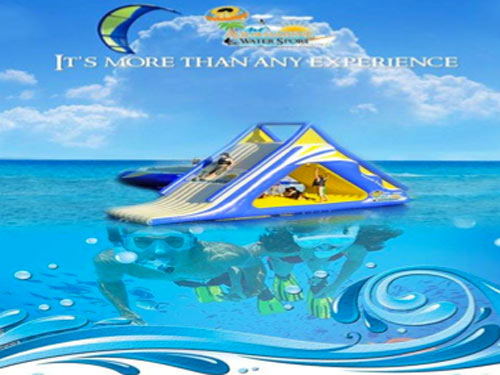 music, watersports